Read Stan Letter To AKA that have sparked outrage on the social media
It was on Wednesday 29th of April 2020, a tweet with caption #StanLetterToAKA took up the whole stage at the social media community.
The content of the letter which got many attention has it that a die hard of fan of South African rapper AKA took time out to share the many reasons why they love the star rapper. Soon, #StanLetterToAKA started  trending number one in the country with beautiful messages being shared to appreciate SupaMega.
Read the letter below….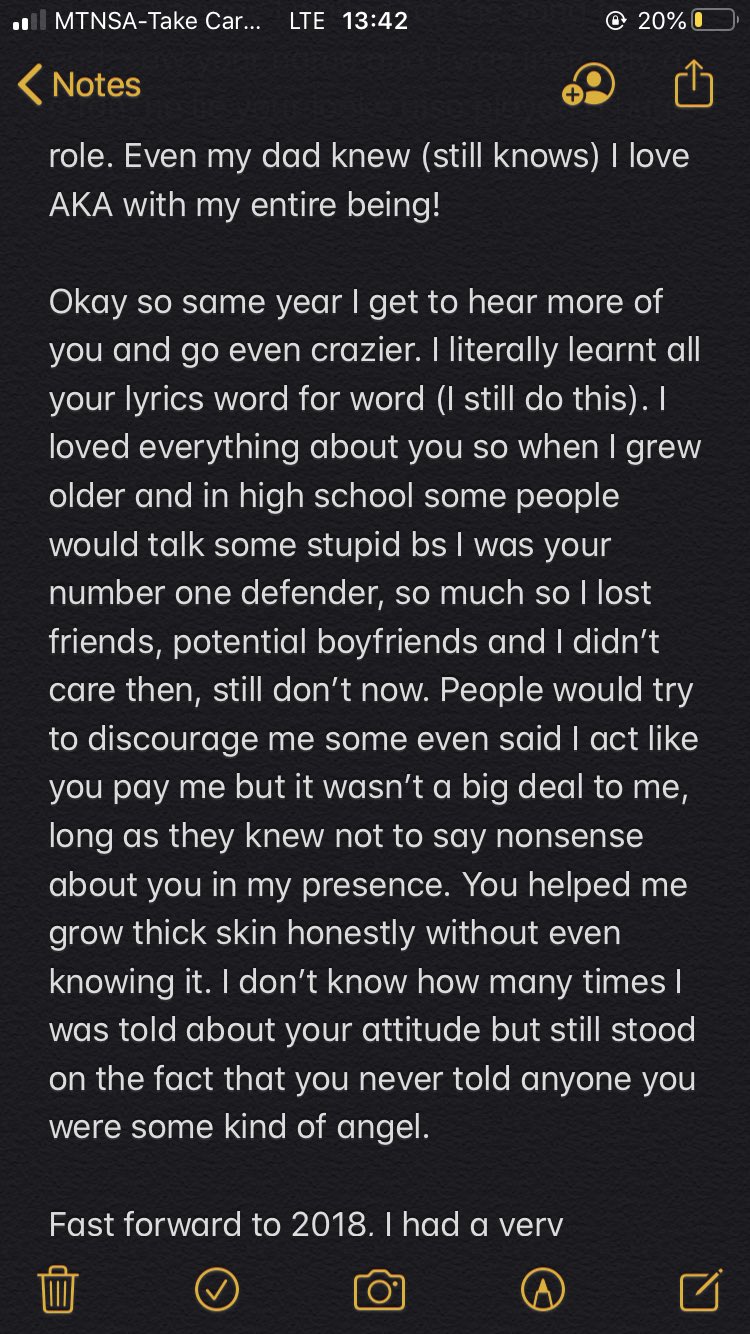 "One fan wrote, "Dear AKA. It will be very naive of me to think that I'm your best fan ever. There are legions of us. We don't only appreciate your music, but we're also interested in you as a person. We just want to see you win and we'll forever support and surround you." a twitter user commented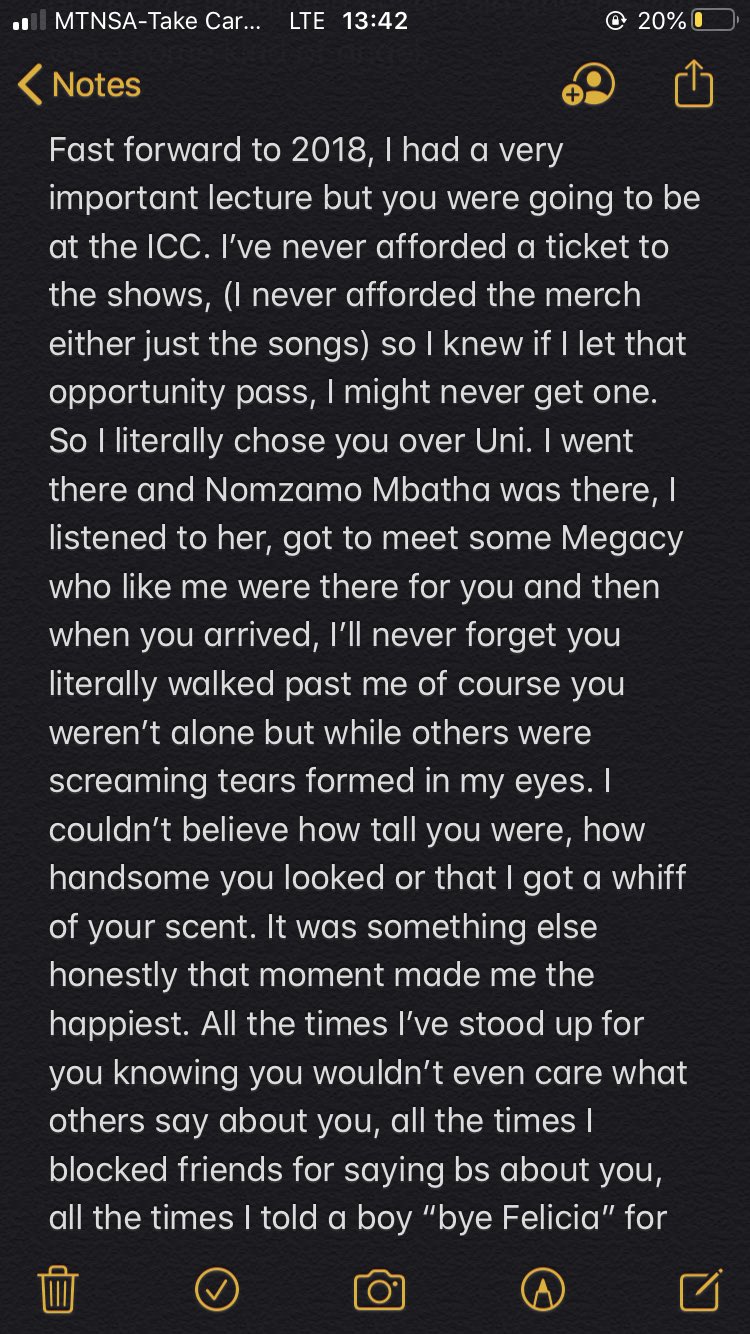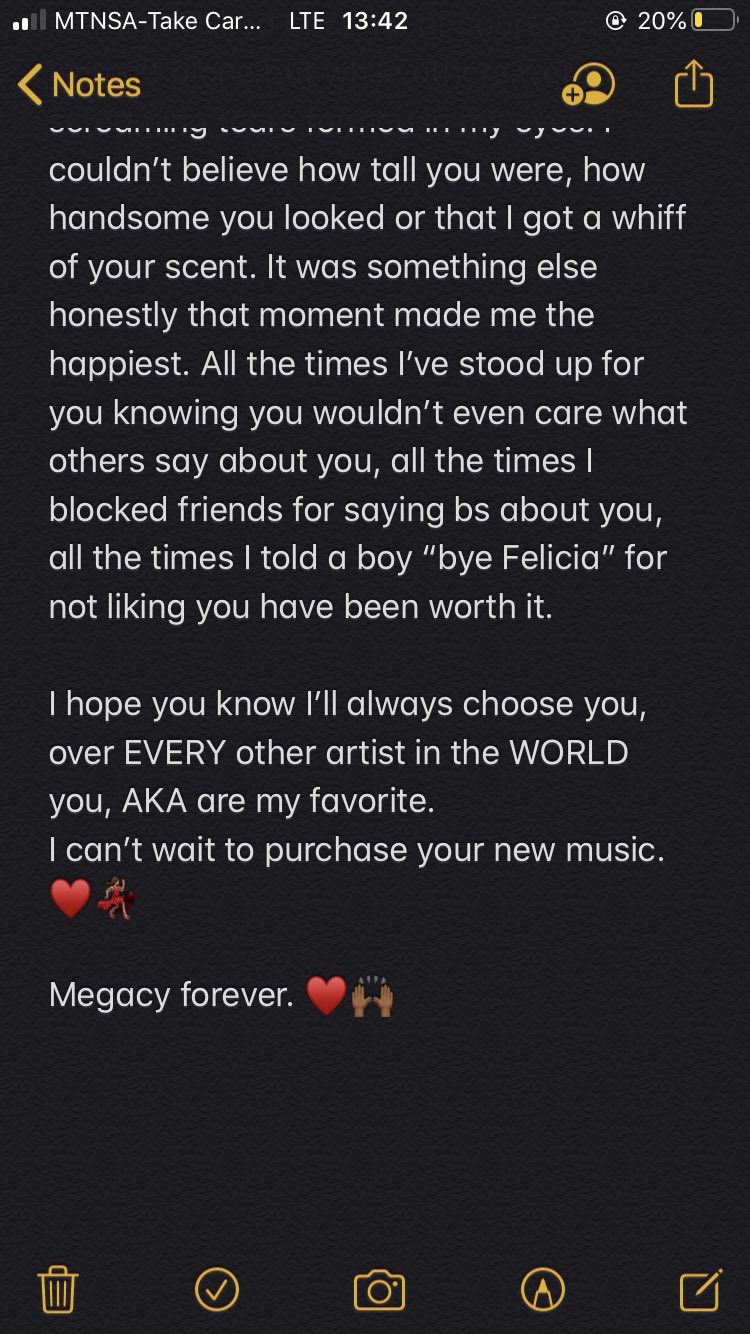 Checkout Their rections below with many saying that the letter was out of line and context.
Can't believe I have to explain this. But think of it like this, how y'all stan Beyoncé, Rihanna, Kanye, Drake etc and see those stan accounts posting about them 24/7, thats the stanship I have towards AKA.

— ⚡️Ms Scorpio✨💎 (@Nkazie_98) April 29, 2020
The only reason some of you think it's crazy or scary is cause it's not a letter to an American musician. 🙄

— ⚡️Ms Scorpio✨💎 (@Nkazie_98) April 29, 2020
Ah yes soccer, see how some of you cry for your favorite teams or go to bed without dinner because they lost?
Apply that love for your teams here. 🙃

— ⚡️Ms Scorpio✨💎 (@Nkazie_98) April 29, 2020
Don't thank AKA for the music thank God for AKA

— TheNebuchadnezzar (@TNebuchadnezzar) April 29, 2020
Fuck this made me teary coz i actually had a near similar situation about aka👌

— Tipzy⛒ (@thapeloLee2) April 29, 2020
And people don't understand because they wouldn't show that kind of love to a South African musician

— ⚡️Ms Scorpio✨💎 (@Nkazie_98) April 29, 2020
U write well. I could literally picture young u till the woman u are now in your choice of words and description. I hope he gets to read this. Really well done.

— Mloo Mbokazi (@llcoolmloo) April 29, 2020
I enjoyed reading this as fan of his too. And it's quite similar to my story, I also first heard victory lap in 2011 and was also the same age, from that day been part of the megacy

— Ezzy😉 (@WilliamEzzy1) April 29, 2020